The pandemic lockdown led many attorneys to look beyond traditional marketing tools. Drawing upon new resources and tactics, you may connect with prospective clients and keep in touch with referral sources as we continue to live and work in a "new normal".

Join Janet Falk to consider the following possibilities to promote your insights and guidance, consistent with your firm's practice and budget:

1. Website update: cellphone contact, additional services, chatbot
2. Newsletters, client alerts, blog posts, tip sheets and articles
3. Resource center
4. Customized advice for particular clients
5. Video, YouTube channel, Facebook Live
6. Webinars and podcasts
7. Zoom set-up for out-of-office calls
Produced on September 16, 2020.
Hosted By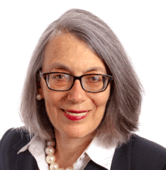 Janet Falk
Have questions? Lawline is here to help.
Call 1-877-518-0660 or email us at support@lawline.com.