This webinar will review federal legal developments in the area of special education arising out of the COVID-19 pandemic, including guidance that has been issued by the United States Department of Education. While this continues to be a fluid situation, a number of directives were issued under the Coronavirus Aid, Relief and Economic Stimulus Act (CARES) permitting states to use existing federal funds for technology and training to support distance learning.
The CARES Act further requires the U.S. Secretary of Education to make recommendations to Congress by the end of April as to whether she recommends any waivers under the Individuals with Disabilities Education Act (IDEA) and other education laws to give the states flexibility during the current crisis. Despite the pandemic, school districts are presently obligated to provide a free and appropriate public education to the greatest extent possible. This program will also examine the challenges surrounding distance learning, what parents can do to protect the rights of students with disabilities, and how attorneys can support families in asserting their rights.
Presented by Debra Clifford and Mary Frances Palisano of Gibbons PC, this program will benefit attorneys who are working with, or are themselves, parents of children with special needs.

Learning Objectives:
1. Identify the federal laws and guidance that protects students with disabilities
2. Review legal developments in the area of special education since the health crisis
3. Discuss what parents can do to ensure that the needs of students are being met
4. Forecast potential issues for parents when school resumes
Produced on May 5, 2020.
Hosted By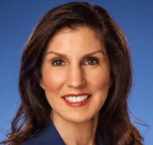 Mary Frances Palisano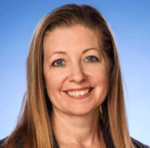 Debra Clifford
Have questions? Lawline is here to help.
Call 1-877-518-0660 or email us at support@lawline.com.