The Covid-19 pandemic has had a tumultuous effect on many facets of the sports industry. Additionally, the social protest resulting from the deaths of George Floyd, Breonna Taylor, and many others have had repercussions in the sports arena. Each issue will be examined in this short, interactive session. Some of the issues addressed will be whether and which sporting events will be presented, the effect of cancellations on player salaries, and the likelihood that college and Olympic competitions will resume. Also discussed will be the reactions to the Black Lives Matter movement by leagues and teams.

Learning Objectives:
1. Discuss how COVID-19 has impacted sports, and learn which professional sports events will continue, what will happen to player salaries, and more
2. Examine the impact of COVID-19 on college and Olympic competitions
3. Explore how the Black Lives Matter protests have changed sports and, time permitting, take a look at the reactions of various leagues and teams
Produced on June 12, 2020.
Hosted By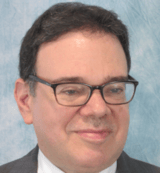 Mark Conrad
Have questions? Lawline is here to help.
Call 1-877-518-0660 or email us at support@lawline.com.